Newsletter Sign-up
Sign up for our monthly newsletter highlighting specific women as well as current organizations continuing their legacy of social engagement in New Orleans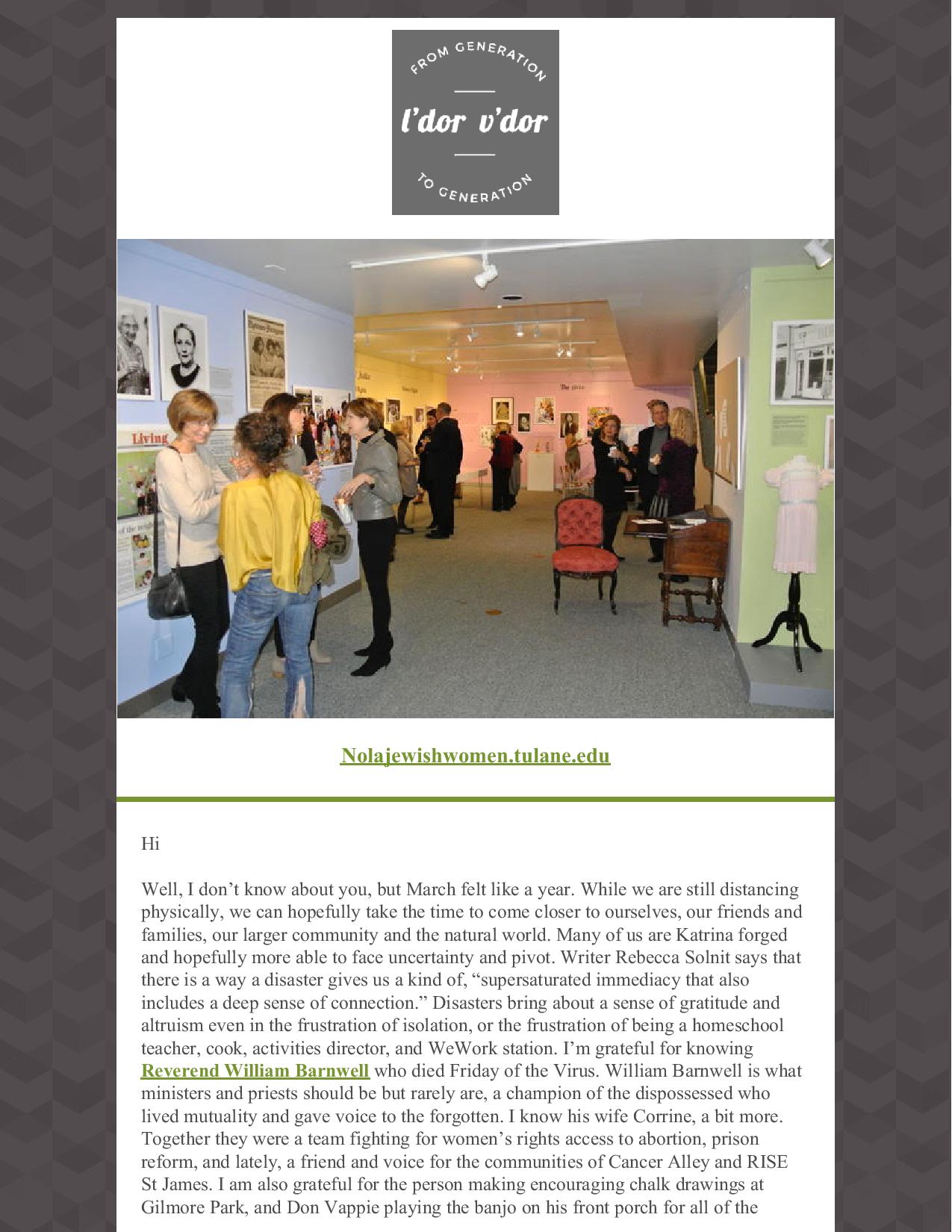 Our March newsletter pointed to some figures and works of wisdom amidst the COVID pandemic. It also highlighted organizations on the forefront of the climate justice movement in addition to recapping Facebook posts on Lucille Blum, Clara Marx Schwarz, Luba Bersadsky Glade, Lift Louisiana and the Energy Future New Orleans, Ruth Shapiro Kullman and Jane Kessler Buchsbaum.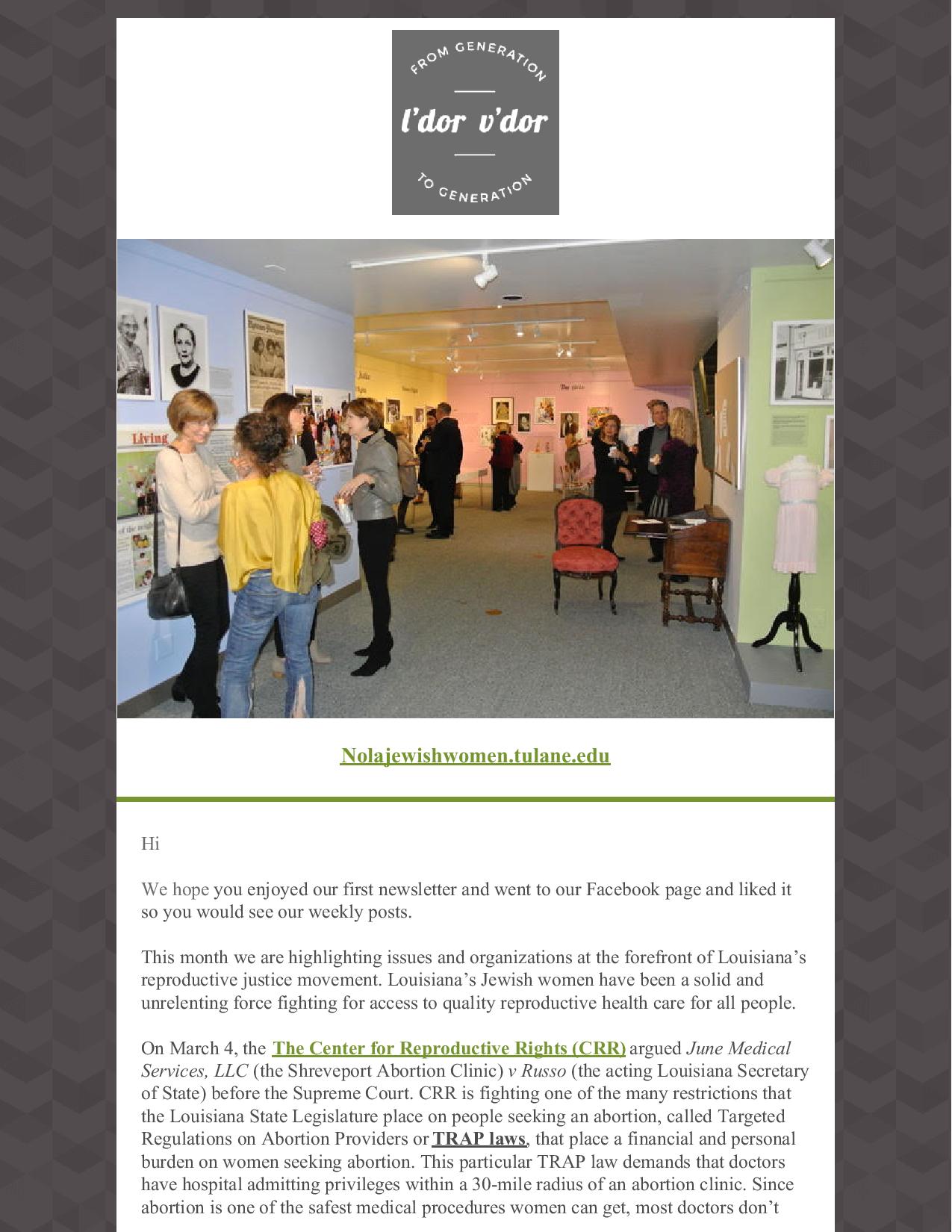 Our February newsletter centered organizations fighting for reproductive justice and their recent litigation efforts in the Supreme Court. We also recapped Facebook posts on Edith Rosenwald Stern, Anne Skorecki Levy, the National Council of Jewish Women Storytelling Program, and Jane Kessler Buchsbaum.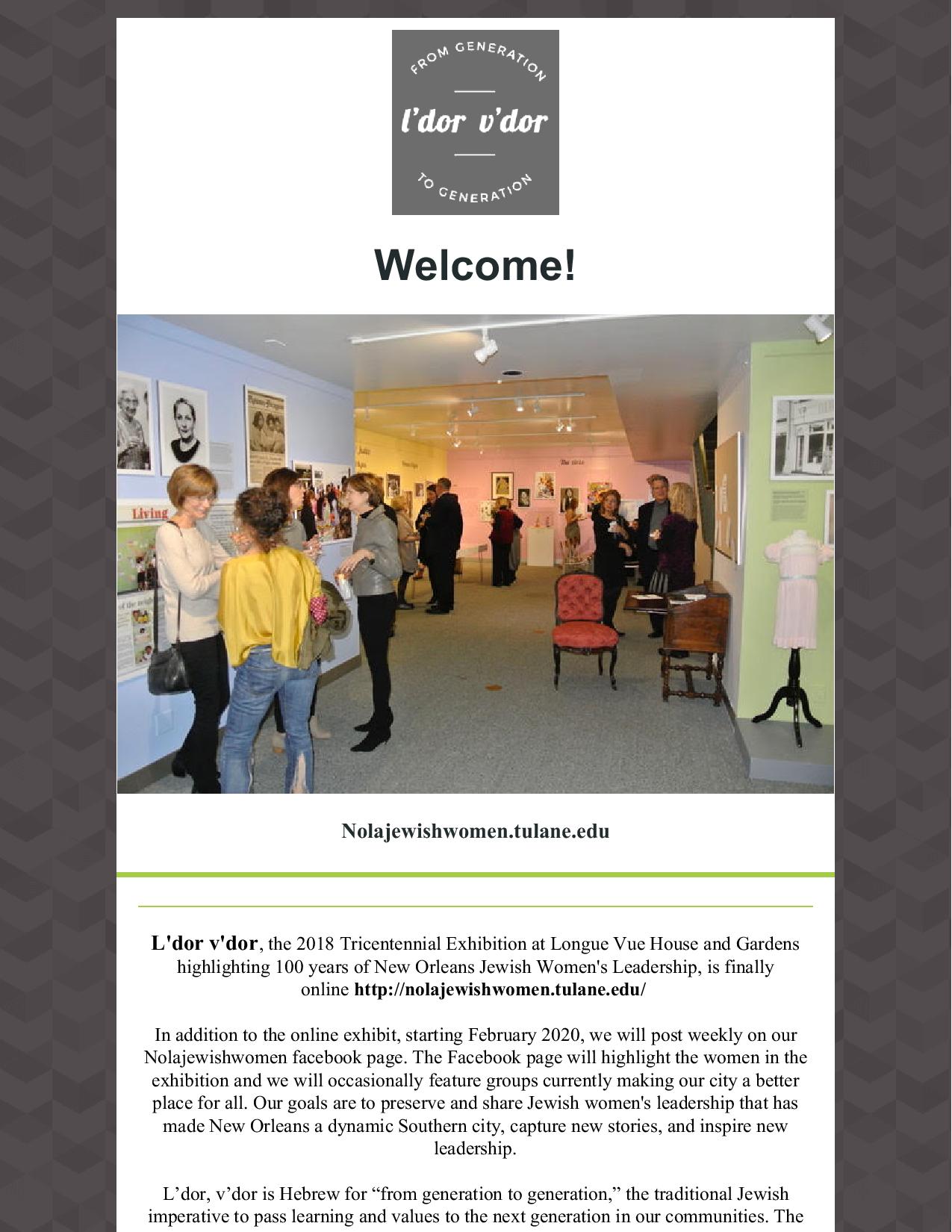 Our very first newsletter introduced our new website and Facebook pages as well as the curatorial staff, Elianna, Josh and R.E..